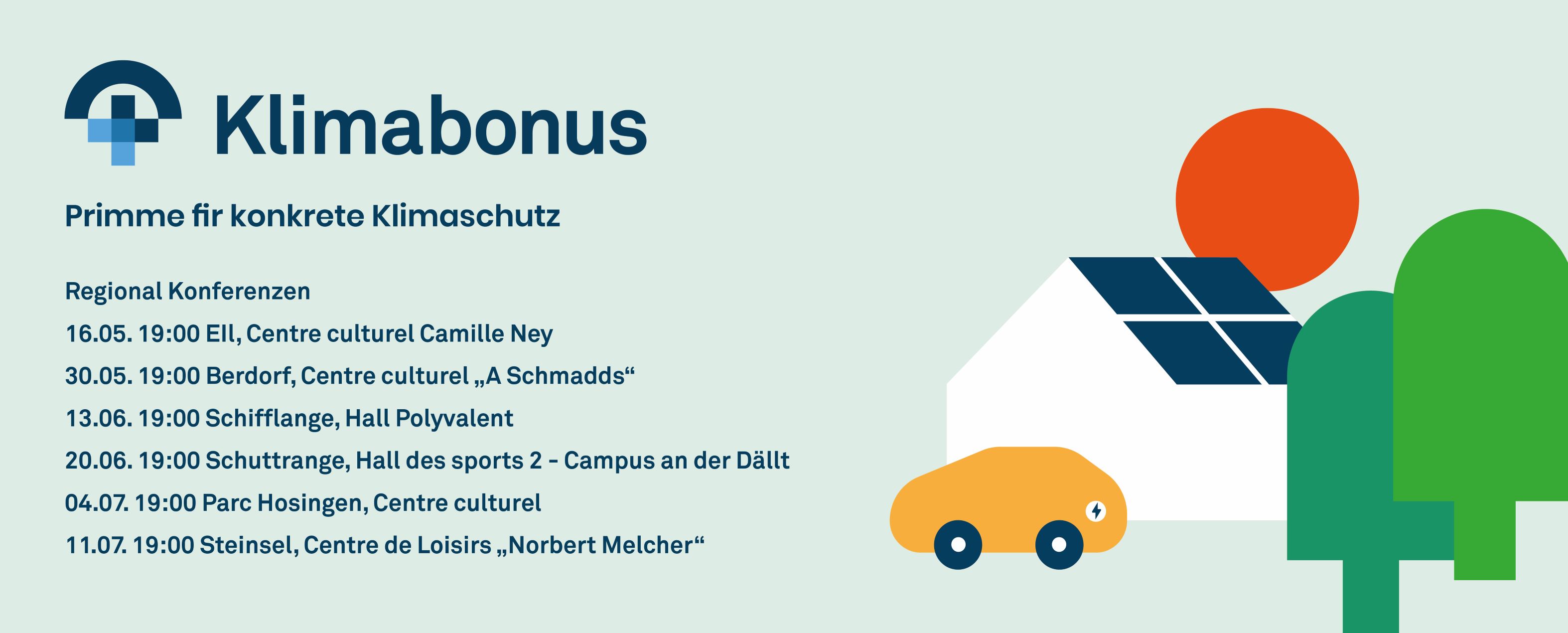 Do you want to renovate your home, plan to build a new home, get rid of your old oil boiler and switch to a heating system that uses renewable energy or produce your own electricity? Are you thinking of buying an electric vehicle or installing a charging station at home?
Come and learn more about the new state financial grant programm for sustainable housing and mobility and ask all your questions at a conference in your region:
05.16 7pm - Ell, Cultural Centre Camille Ney
05.30 7pm - Berdorf, Cultural Centre "A Schmadds"
06.13 7pm- Schifflange, Hall Polyvalent
20.06 7pm - Schuttrange, Sports Hall 2 - Campus an der Dällt
07.04 7pm - Hosingen Park, Cultural Centre
07.11. 7pm - Steinsel, Leisure Centre "Norbert Melcher"
In the presence of the Minister of the Environment, Climate and Sustainable Development, the Minister of Energy and Spatial Planning, and Klima-Agence experts.
Conference in Luxembourgish with English translation on site.